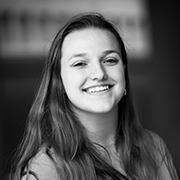 Biography
MSc - Sociology (Ghent University)
MSc - Master of Teaching in Social Sciences (Ghent University)
Promotors: prof. Luc Deliens, prof. Kenneth Chambaere, prof. Peter Pype, dr. Joni Gilissen, dr. Lenzo Robijn.
I started Studying sociology at Ghent University in 2017 and completed my education with a second Masters in Teaching in 2021. Besides that, I also got the opportunity to work shortly at the department of Communication Sciences and the department of Educational sciences as an academic staff member. 
At the beginning of September 2022, I started my doctorate at Ghent University in social health sciences, where I will be working on the project of COSedation. The aim is to develop, operationalize and validate a core outcome set for the evaluation of palliative sedation in clinical practice and research. 
Location
Ghent University Hospital
Building 6K3, 6th floor
Corneel Heymanslaan 10
9000 Ghent
Belgium