Flanders project to develop capacity in palliative care across society
Abstract project
Background
There is growing realization that it will not be sufficient to solely engage more professional caregivers to address the future challenges of palliative care. A broad capacity- development in palliative care across society, outside traditional health care services, offers a promising complementary paradigm.
Aim
CAPACITY is a 2.7 million euro funded research project aiming to develop and evaluate innovative interventions for broad capacity-development around palliative care by better using the existing capacity and potential.
Methods and results
The aim of understanding and enhancing assets of individuals, communities and organizations who have the potential to improve the experience of living with and dying from a serious illness is addressed by 6 studies focusing on broad capacity-development in individuals, communities, social care organisations and the broader society.
Conclusions
CAPACITY will add an evidence-base to Public Health and Palliative Care, including Health Promoting Palliative Care. Additionally, new evidence-based models will be developed, aimed at removing taboos and strengthening knowledge and competences around palliative care.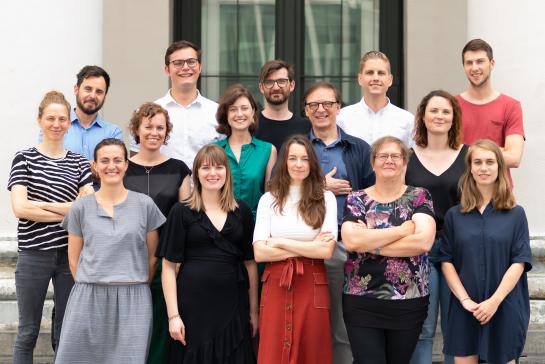 Studies
The capacity project contains of 6 studies:
Study 1 will develop and evaluate an advance care planning tool for people with dementia and their informal carers;
Study 2 will develop and evaluate a web-based application to develop palliative care capacity in people with advanced cancer and their family carers;
Study 3 will develop and evaluate a compassionate city in Flanders;
Study 4 will develop and evaluate a local volunteer model within the compassionate city;
Study 5 will develop and evaluate a program to increase professional social care capacity in palliative care;
Study 6 will develop a public awareness campaign to promote public understanding of palliative care and its benefits.
All details of each study can be found via the buttons below.